I lied. I had more pictures to share.
My super fun Katie from California surprised us with a super fun gift in the mail today... rain hats!
Julia loved them so much she even thought she needed to wear one during lunch AND afternoon snack. Too fun! And, Julia definitely knows that they are "Mine!" Ha!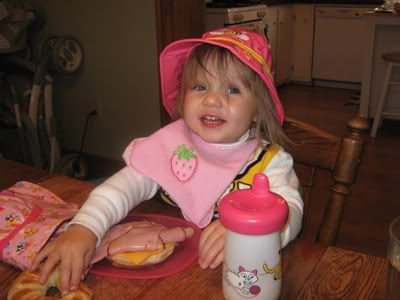 Thanks, Katie! :)
erin