Yesterday Julia was two months old!
She had her 2 mo appointment.
She weights 11 lbs 2.8 oz and she is 23.5" long. She is in the 90th percentile for height... whew! She is mostly wearing 3 - 6 mo clothes now because she is too long for her 0 - 3 mo clothes. However, they are baggy on her because she's only a little over 11 lbs. It's quite cute!
Her latest new thing is to bring her fist to her mouth. She is getting better at it every day!
Here are a few pictures from yesterday: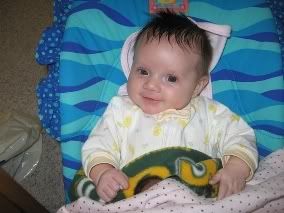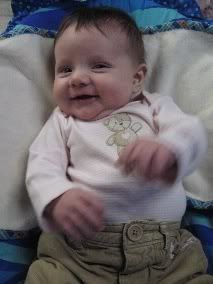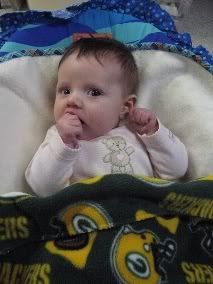 erin