If you've been following our blog the last few years, you might recall that we've gone to the Renaissance Festival in Des Moines.
After moving to Colorado, we knew we wouldn't be going to DSM anymore so we looked for a Ren Fest here.
All summer long there is a Fest in Larkspur, Colorado, about an hour south of our home.
On Father's Day we dressed up (me and the girls) and drove to Larkspur to attend. Much to our enjoyment, the Fest was rather large and there was lots to do and see.
Adam was a big fan if the comedy shows and the girls were huge fans if rides... Thankfully we found a free one.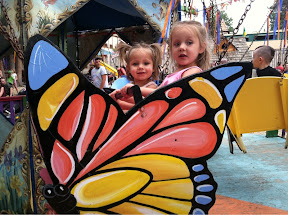 We saw a lot of cool things... Elephant and camel rides...
A cool glass blowing demonstration (my fave... Wish I had more money...)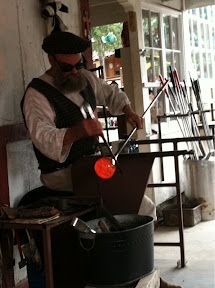 An amazing acrobatic duo... (yes, she is hanging from fabric...)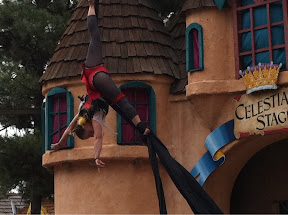 All in all we had a great day and are excited to go back again next year!
- Posted using BlogPress from my iPhone