Today we held Raven's First Birthday Party in our backyard in the late afternoon. Raven's birthday is tomorrow... how amazing that she will be ONE tomorrow!
Here are some pictures from today's event.
The backyard decorated and ready for the party.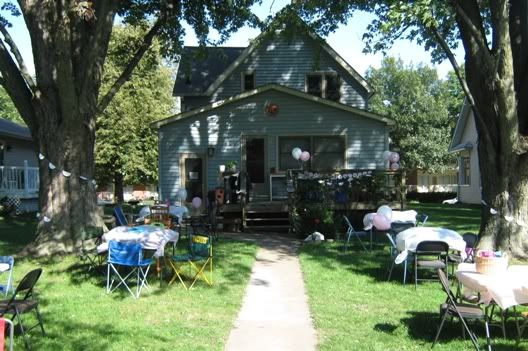 Party favor bags... yes, gender-specific... pink for girls and blue for boys!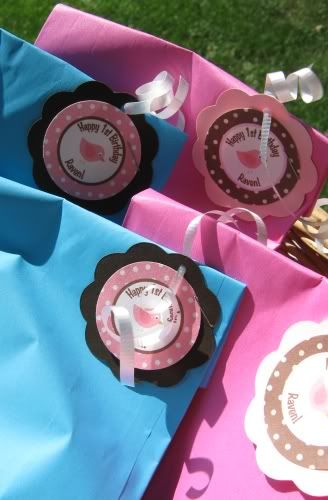 Raven's birthday banner.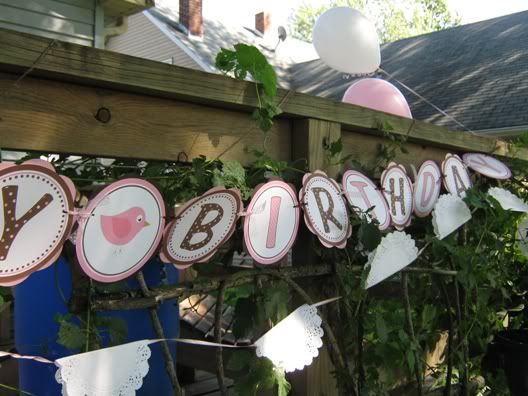 Chattin' with friends on the deck.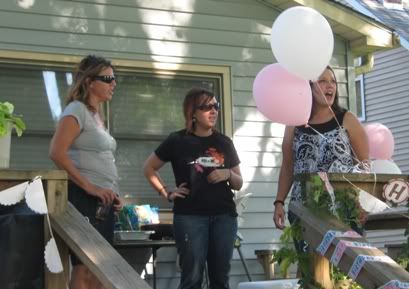 Kids playing on the playground equipment.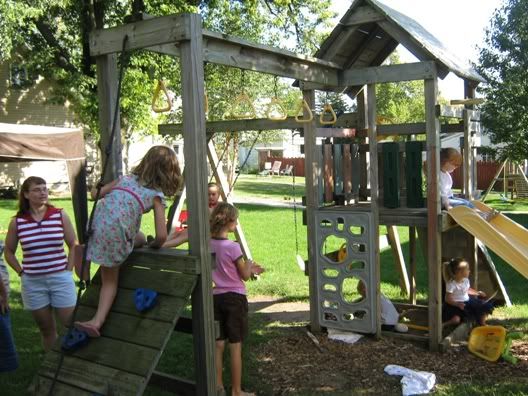 Julia and her friend "Gukie".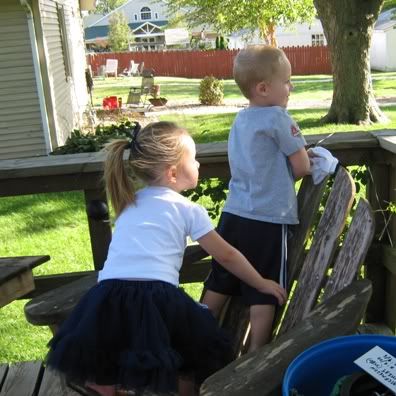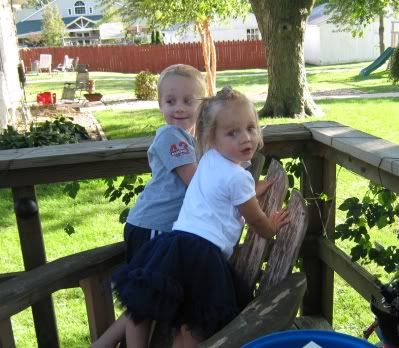 Julia and Raven checking out Raven's cake.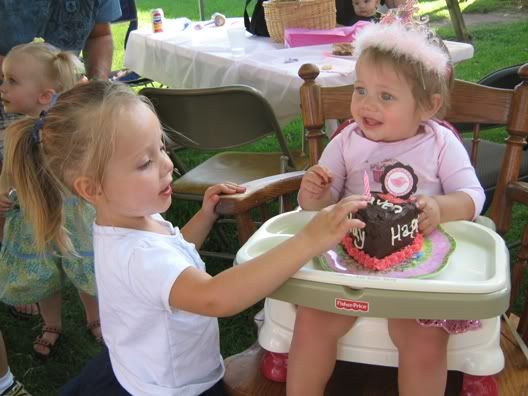 Getting started...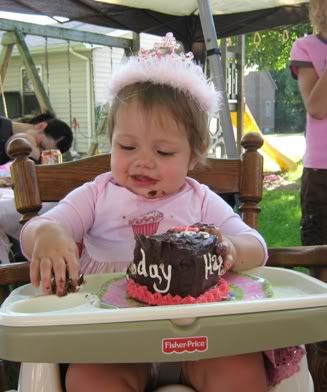 Whoops, Daddy made her mad!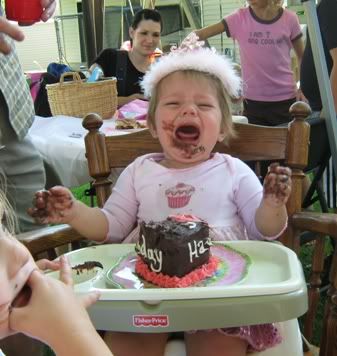 YUMMY!!!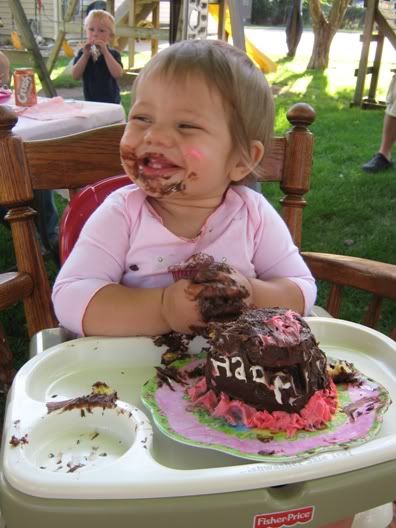 Treats for everyone!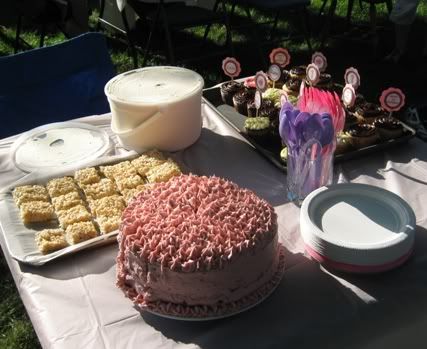 Presents!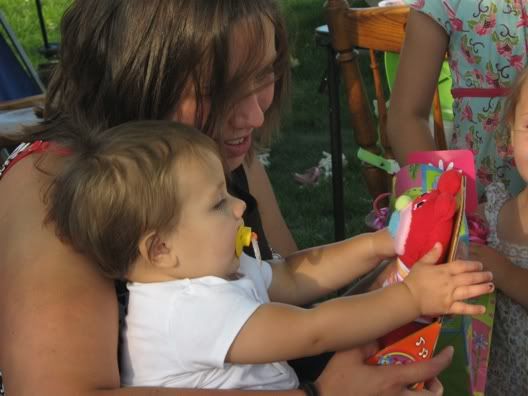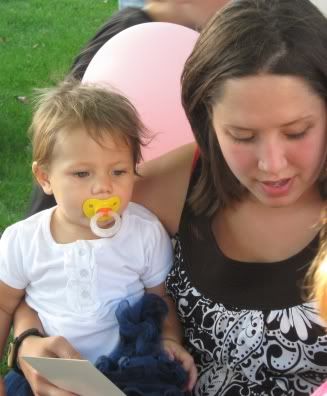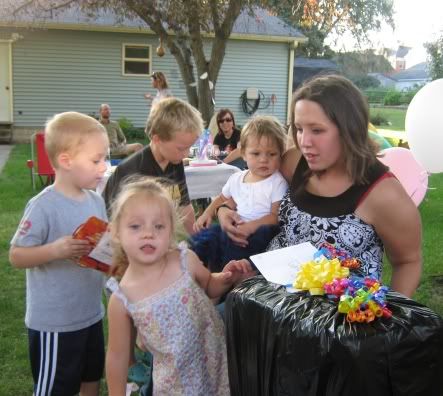 Hanging out with Friend Greta on Raven's flippy couch.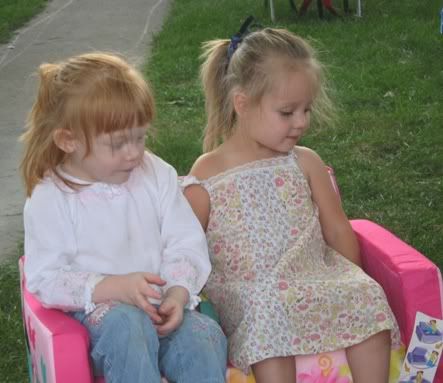 We had Arby's roast beef, beans, and chips, and then we had cake, cupcakes, rice crispie treats, and ice cream. It was so awesome to spend such a special time with so many of our good friends (and family too!), and days like today remind me of how incredibly blessed I (we) am (are)!
As I put Raven to bed tonight, I confess I had a little tear, as I remembered putting to Julia to bed this night one year ago... she was expected to stay the night at Miss Linda's the night of the 13th right before Raven's Birth Day, so I tucked Julia in extra tight and gave her some extra love... and tonight I put my Baby Raven to bed knowing that she would be ONE in the morning... my how precious life and time is... how quickly it all flies by.
Thank you so much to all of you who came to visit this week (Mom & Dad Rischette) and who came to the party... it is so wonderful to have you all in our lives and sharing these special times with us!
love,
erin