Earlier this week my parents came to visit (Wednesday to Thursday) to visit Raven and Julia prior to Raven's birthday. We had a lovely time Wednesday evening with a yummy pepperoncini beef dinner, a short walk, and presents.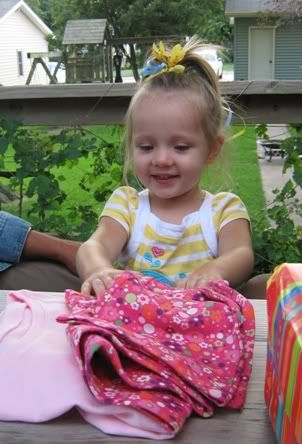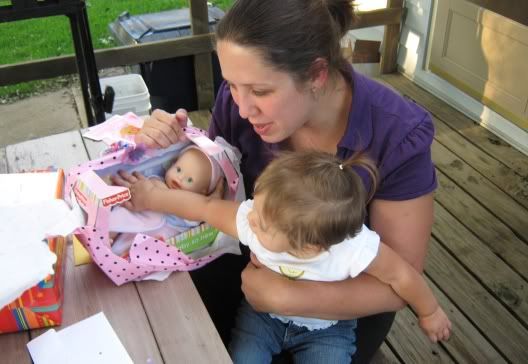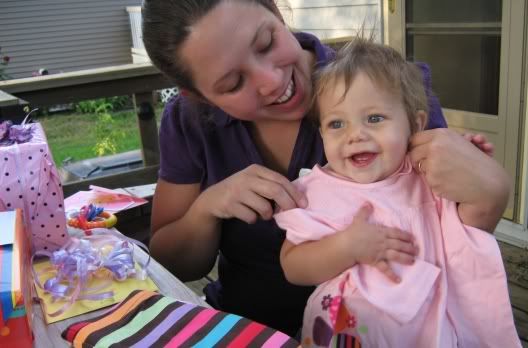 Thursday morning we spent time uptown, and then we had BBQ beef brisket for lunch from Ulrich. Grammy and Papa bought the girls cupcakes which they both devoured (and they both left a mess).
It was lovely to see Grammy and Papa and Julia has been having (fake) phone conversations with her "friends" telling them about Grammy and Papa and Buscha and Papa visiting. How fun!
erin