Saturday, May 15, 2010
On Saturday, Melissa took us back to Jacksonville so that we could head back home. We first went to a big flea market just north of Jacksonville. I bought the girls "name" belts... will have to show them off some time!
Then we headed down to the River Street Brewing Company... it was in a neat location! Right on the river. There was a neat water sculpture just outside of it as well. And inside there was a koi pond and Julia *loved* it.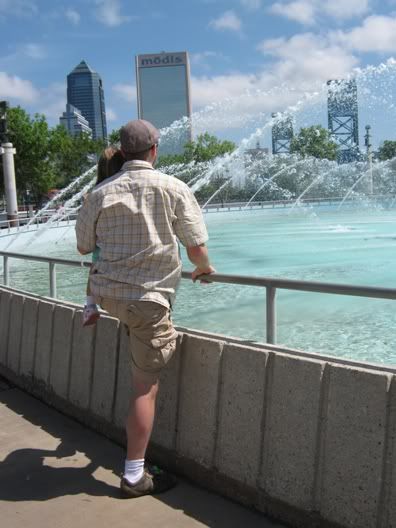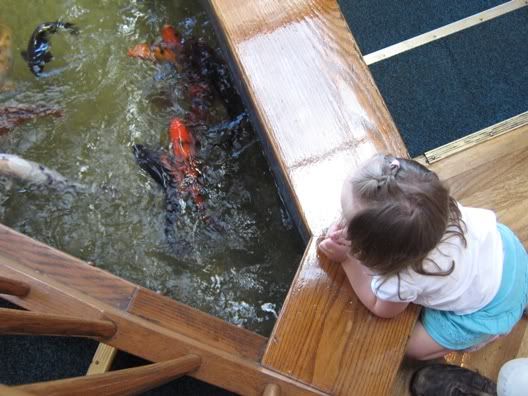 Auntie Lis tried a bit of lemon with Raven... she went right for it, but of course, it was a still a bit sour... hence, the face!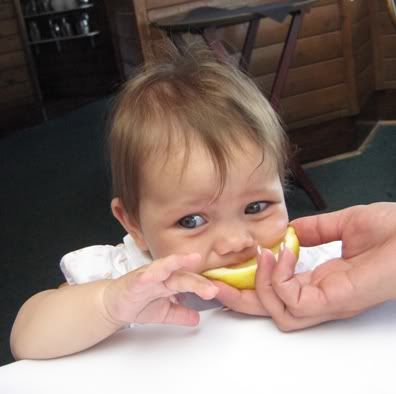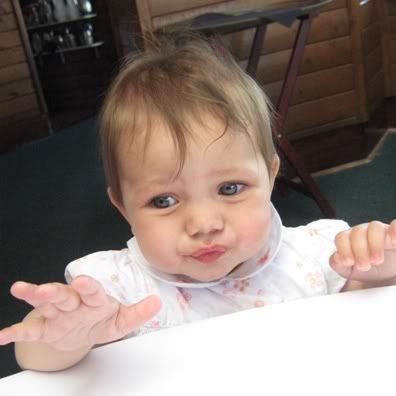 Then we went to the airport and hung out for a couple of hours until our plane left. We had an uneventful flight home, though, of course, it was raining our whole drive home from Kansas City. Heh. We arrived home at about 12:30 in the morning.
What a fun trip! It was great to see my sister again after so long and also neat to see the Southeast.
erin