Thursday, May 13, 2010
It's Day 4 and today Raven turns 8 months old! YAY, Raven!
Today was a family beach day, so we all drove to St. Simons Island, Georgia, to hang out at the ocean.
Before arriving at St. Simons, we drove through Brunswick, another old town on the coast.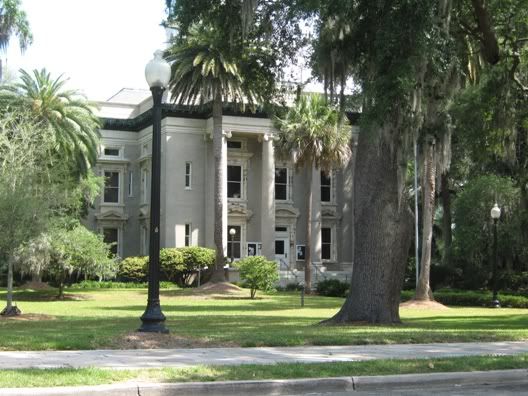 Then we drove north to see a plantation... but, due to timing issues, we weren't able to go on the tour. But, we saw some AMAZING live oaks... AMAZING.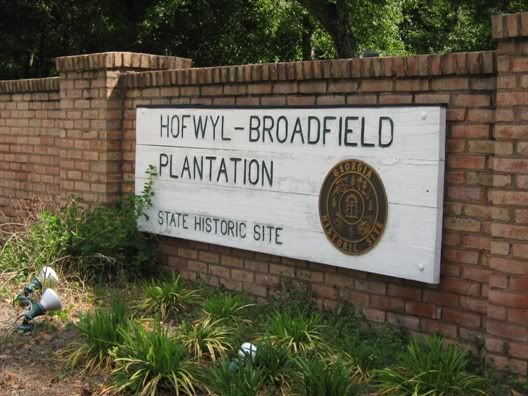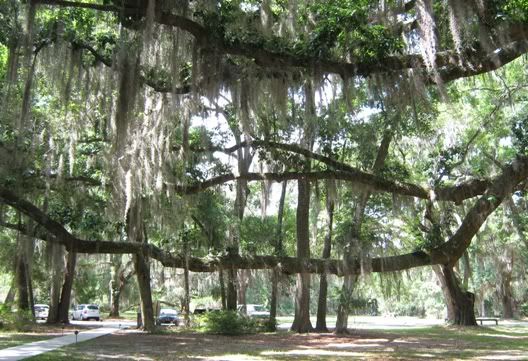 Here is a close-up of Adam with Julia underneath the limb of one...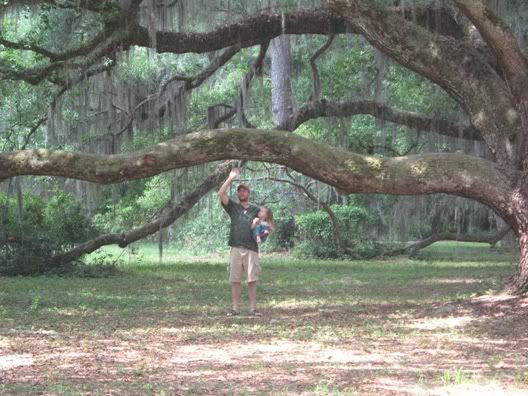 And... the same tree with Adam and Julia... WOW!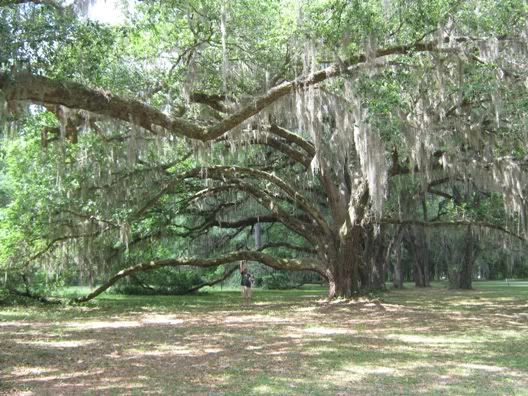 We all had a great time at the beach! YAY! Adam was able to get Raven to nap again, and Julia LOVED the water, espeically considering that a sandbar kept the big waves from rolling into the shore. Raven also really enjoyed the water. How fun!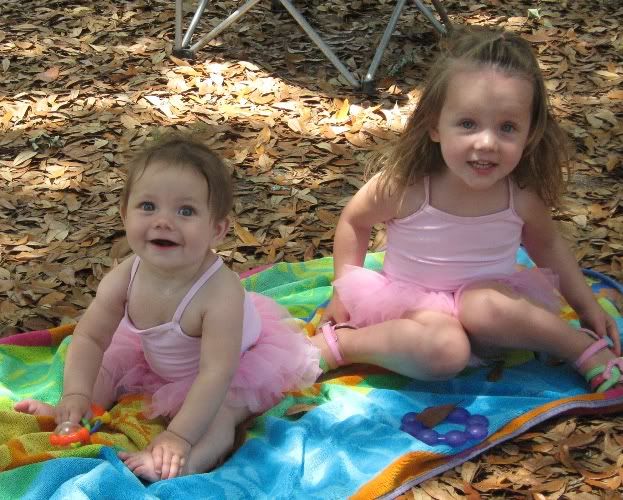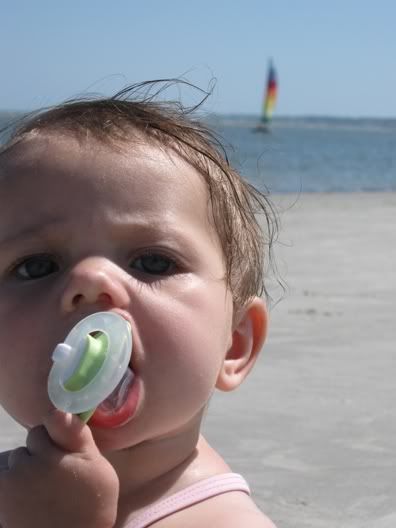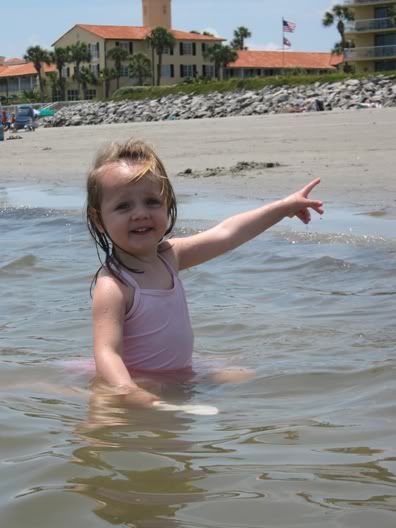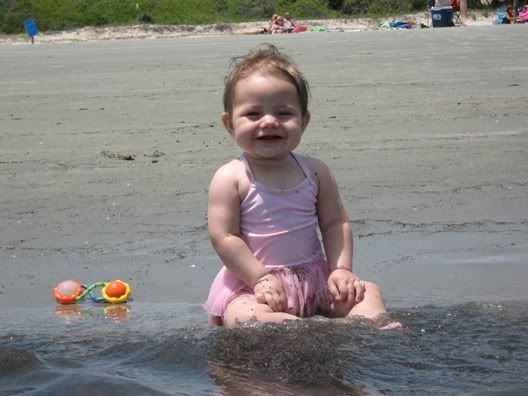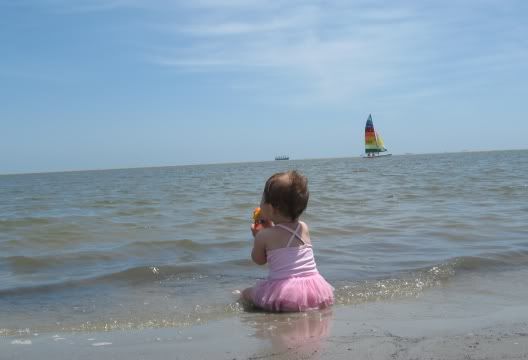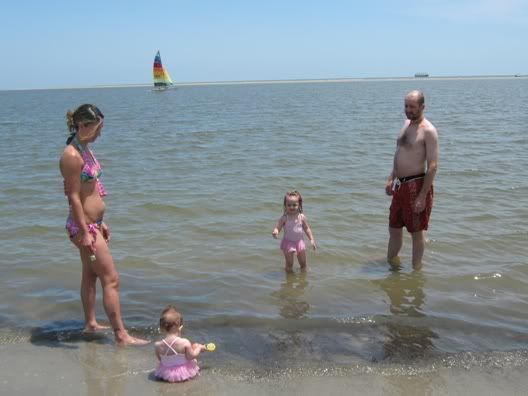 After the beach, we checked out the St. Simons pier, and we could see the Brunswick/I-17 bridge... so cool! We ended up driving over it on Friday.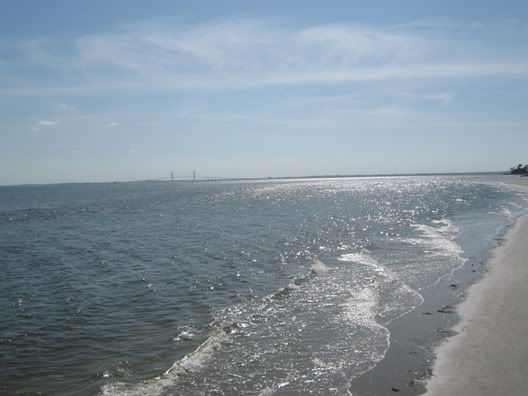 After driving back to Jesup, we loaded up some grilled yummies for dinner and drove out to an area lake. Julia couldn't get enough of the water for the day and took multiple trips to the edge of the lake to check out the water and flowers. Julia talked up a storm with Ty, picked flowers with Auntie Lissy, and ALSO found some amazingly large pine cones. Fun!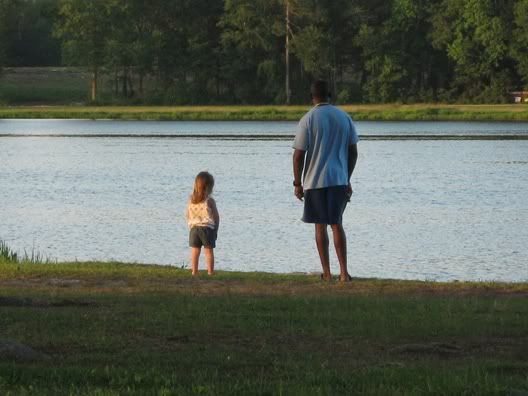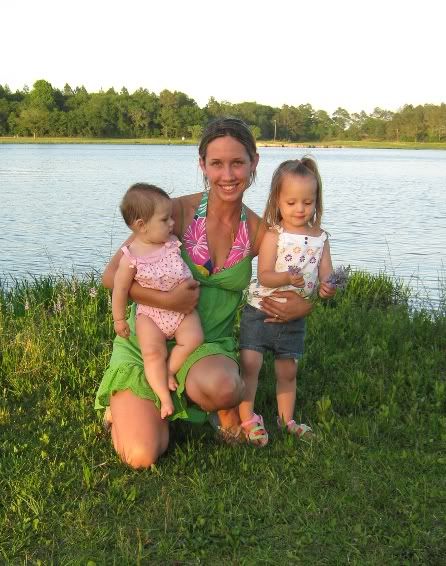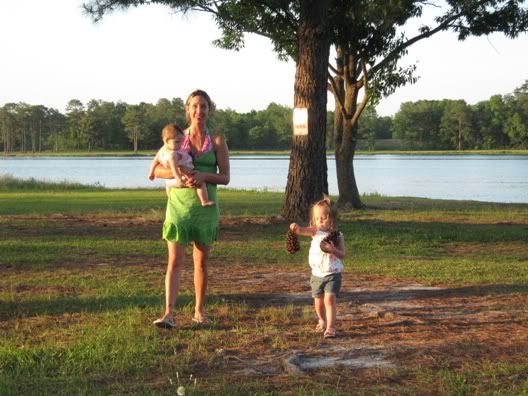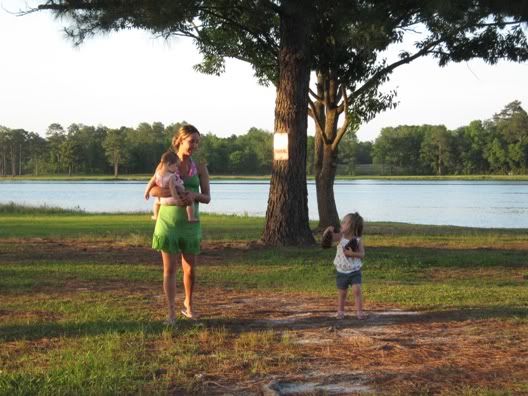 Another fun day... a long day, and goodness, we were tired and sandy this night! But we had so much fun!