Friday, May 14, 2010
On Friday, we did a number of things. First, we headed out to
Jekyll Island
. Jekyll Island has an amazing history and there were some really neat things to see there... the
Horton House
ruins, the
Jekyll Island Clubhouse
, and the
Georgia Sea Turtle Center
. It was neat to drive around the island and view the historical sights.
The Jekyll Island Clubhouse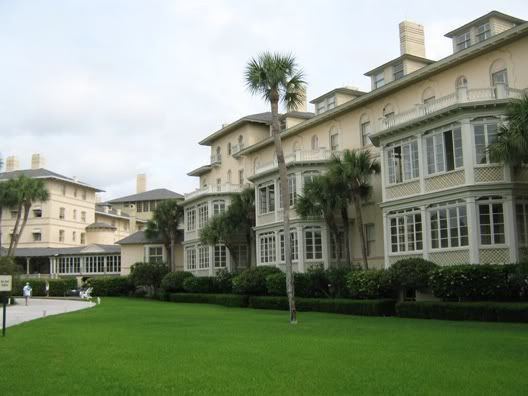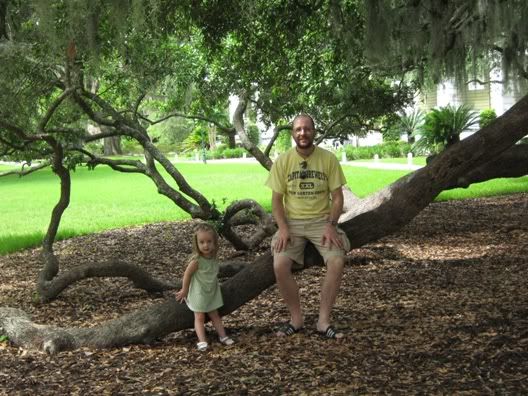 Horton House Site Ruins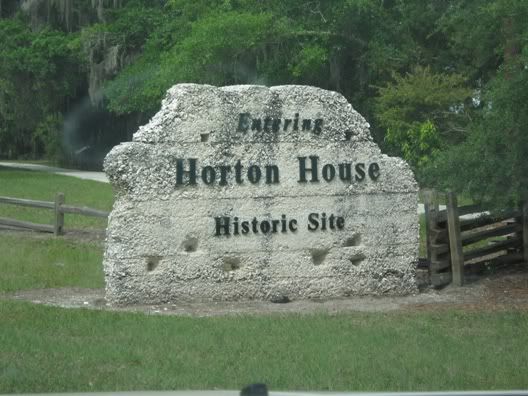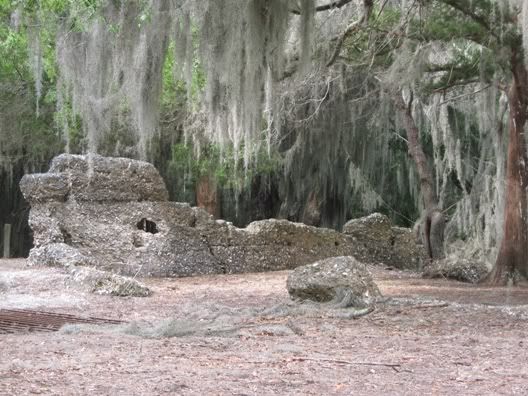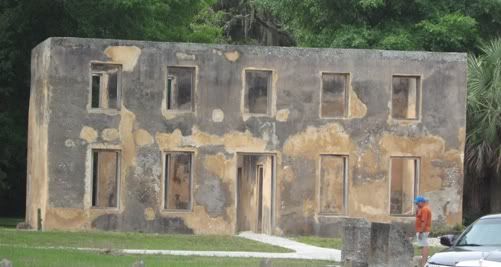 The Sea Turtle Center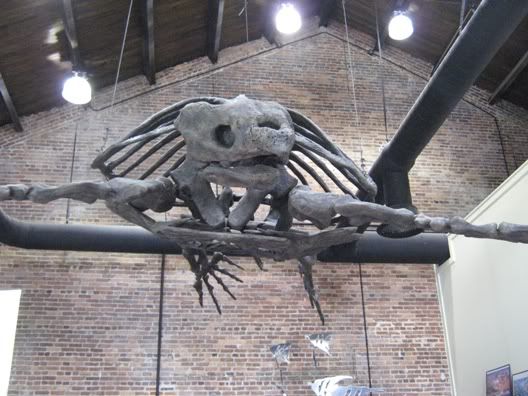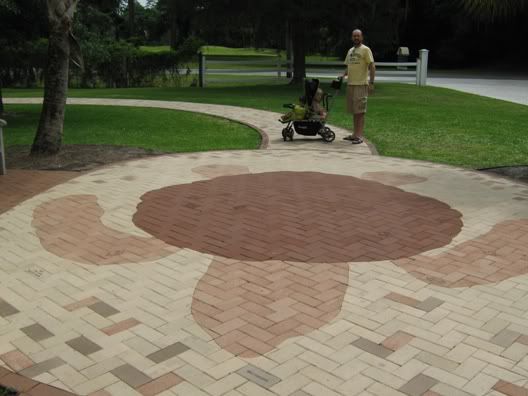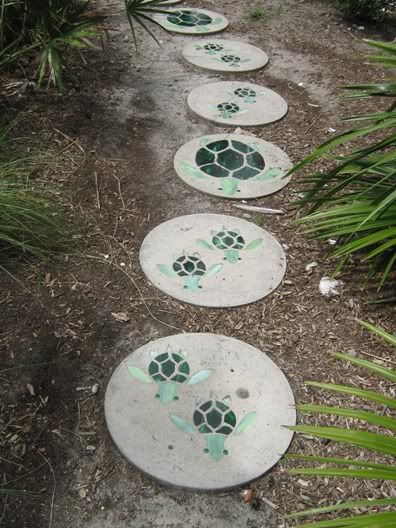 After Jekyll Island, we drove back to Brunswick for lunch. Remember the bridge we saw from St. Simons Island? Today we drove over it!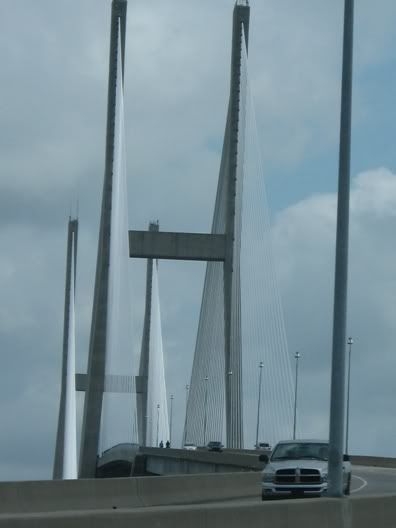 While we were eating lunch, we decided to head back to Savannah for the day. We browsed some brochures and decided to check out Winsloe, a historic plantation site. Again... so neat! We love the history in Georgia and learned about the first Georgian settlers. Noble Jones was one of the first settlers and started the Winslow (later, Winsloe) plantation.
The plantation house was made of tabby, an interesting concoction of lime, oyster shells, and sand. (The warehouse ruins on Jekyll were as well). Family members of Noble Jones actually still own the plantation house built in the 1800's.
Noble Jone's great-grandson planted an avenue of trees; the live oak.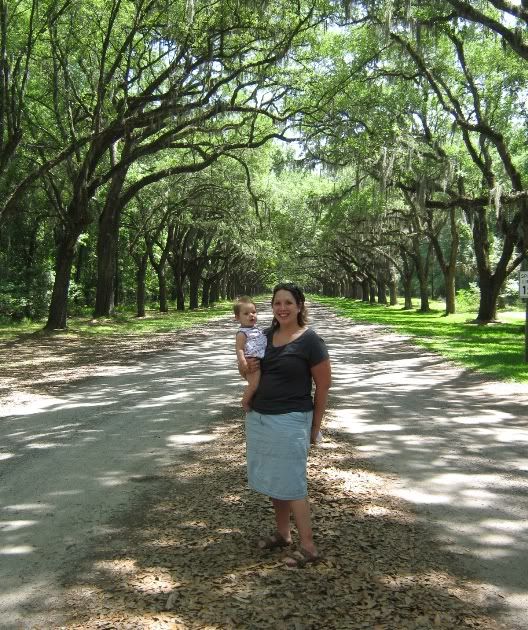 The great-grandson also built the entrance "gate" into the plantation grounds.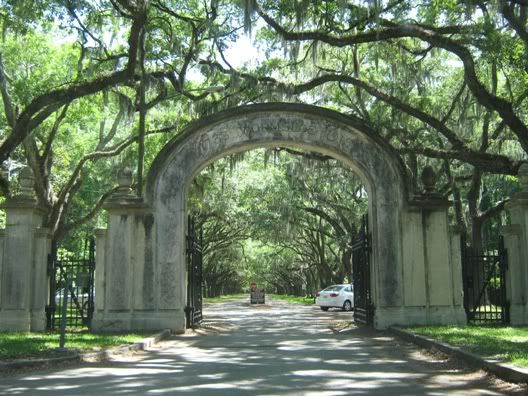 This is a picture of the house ruins.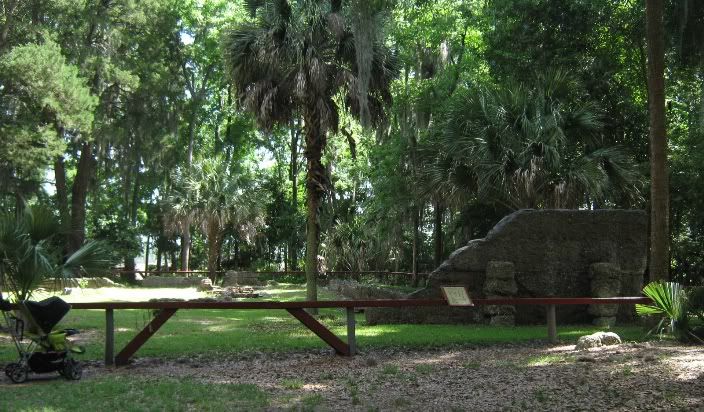 After Winsloe, we drove into Savannah and checked out the City Market (an area of town) after dinner at the Moon River Brewing Company. It was a fun family night and afterwards we headed back to Jesup.
erin